We offer a range of tailor-made emblem to suit your company's individual marketing needs and budgets. Custom emblems by Dantava are a great choice to market your vehicles and products. Ask about our type of emblem to offer you the design flexibility, colors and qualities.
Our quality emblems provide your company with a valuable asset, highly visible, and exceptional exposure acting as an integral part of your overall branding campaign. For further information or to discuss any of the opportunities you may have please contact the Sale Team.
Promote your brand today!
Our Emblems categorize in three different types, Acrylite, Chromatic, and Prismatic.
Each type has flexible features to promote your logo, nameplate, text message or slogan, and mainly apply on vehicles. Beside three different types, we do custom made according to your idea to create a unique emblem that promote specific brand. A unique emblem is a flexible solution approach. whether your logo design is simple or complex, we use different technique to create a nice piece that fit only your brand.
FLEXIBLE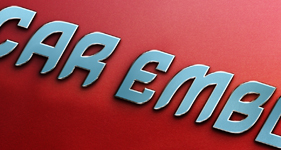 Acrylite emblem offer flexible solution with a designed logo of multicolored, lines, shapes or texture effect. Hundreds of colors including metallic chrome. Lines can be designed with complexity form. Can be shaped of your design. A background to bond features together. Protected against UV and corrosion.
LUXORIOUS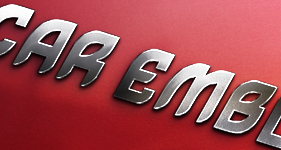 To brand a new trend luxurious style for your products, Chromatic Emblem is then the most successful one. Why? it has much more effect luxurious looks than others style.The chromium surface is enormous bright as a results of reflection in and out of the inner colors and background. This effect promote a sense of branding new product.
ELEGANCE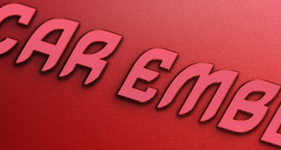 Looking better will make your brand feel better! As to our Prismatic Emblem, it make up of transparent prism plastic that match your company color idendification. A little contour chrome around these prism color can look effective if subtle and professionally done that will have more elegance – best suite for those seeking classical elegance and style.